Fibre-TieTM Fiberglass Composite Concrete Wall Form Ties
Fibre-Tie Inc, 7600 Upper 167th St W, Lakeville, MN 55044 Aaron Blommel 651-248-5647 and Bruce Blommel 320-250-6581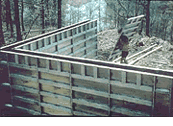 Fibre-TieTM is a unique composite fiberglass product for use as a form panel tie with various concrete forming systems. It is an energy-efficient alternative to typical metal form ties used in popular concrete forming systems like Symons®, EMI®, Ellis® and similar steel modular concrete forming systems. The advantages over metal ties include: a natural insulator; magnetically transparent; no rust or corrosion, and no patching or plugging required; high strength; chemically resistant; RF transparent; low maintenance; fire resistant; dimensionally stable: low expansion and contraction; lightweight: pound for pound stronger than steel!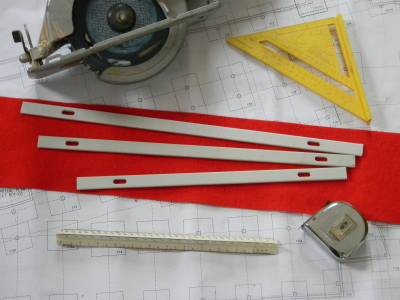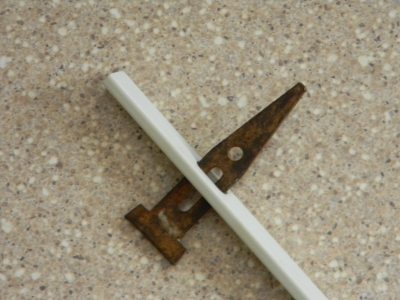 Architects and Construction Contractors: Fibre-TieTM is an excellent choice for walls with form-liner: no patching and no rust-runs down your nicely finished walls and architectural reveals!


Our product line includes:



FT-SDF: Our standard-duty specially engineered fiberglass composite tie for use in typical concrete wall applications. Standard sizes include 6", 8", 10", 12", 14", and 16", but can be customized to your specific needs.



Note:
Actual tie load is determined by an intricate combination of factors including form height and width, pour slump, pour rate, concrete mix design and additive characteristics, concrete placing method, consolidation technique, tie spacing, form system and various other factors.
Please consult Fibre-Tie and your concrete form system supplier for recommendations on best practices under your conditions, and always proceed in accordance with relevant ACI standards and the architectural, structural and environmental specifications of your particular project.


Our products are compatible with the Thermomass® and similar sandwich-style concrete wall insulation systems.
We are currently product testing four non-metallic prototype materials for use as form ties with Western® Forms which will provide the same non-corrosive and low thermal conductivity advantages as fiberglass, and be compatible with Western® and similar aluminum concrete wall forming systems.
We hope to have product available by late spring -- stay tuned!


Contact us for more information and pricing!
sales@fibretie.com





Fibre-TieTM features state-of-the-art engineering using a specially formulated blend of superior-quality resins uniquely proportioned with extra strong fibers, manufactured to the highest standards by innovative fiberglass experts, and precision-milled for compatibility with your modular steel-framed form system. Our products are also unique in that they require no additional hardware for you to rent or purchase: Fibre-TieTM conveniently substitutes for the metal ties you already use with your Symons®, EMI®, Ellis® and other concrete forming systems. This saves you time and money because you don't have to field cut bulk fiberglass rod to your needs, nor modify your installation techniques, as the Fibre-TieTM is installed exactly as you would normal concrete form ties. Keep your torque wrenches at the shop! And don't worry about dragging additional buckets of expensive fiberglass rod fastener hardware around the jobsite where it can get damaged or lost!
Don't use Symons®? We may also be able to customize fiberglass ties and adapt them to your form system. Please contact us for details!






More information and pictures will be coming soon. This website is under construction and was last updated on April 4, 2017.




© Fibre-TieTM 2010/2011. All Rights Reserved.